You are here:
Home
/
Bail Bonds Henrico VA Service
Free Bird Bail Bonds Richmond VA Service
Henrico Jail West
The Henrico County court building, Magistrate's office, and Henrico Jail West are all located in the same facility. The Jail and Magistrates office operate 24/7. If a family member or friend are incarcerated and have a bail bond, we can help!
Henrico County Sheriff's Office
The Henrico County Sheriff's office is where to go to post a bail bond. If your family or friend has been transferred to Henrico East located in New Kent County, arrangments can be made for there as well.
For more information visit our Henrico Location Page or our Henrico East/West Jail Page
Payments We Accept

Historic VPBA Badge

Bail Bondsman's License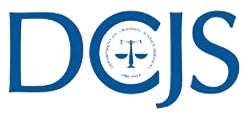 Virginia Department of Criminal Justice System ​DCJS License # 99-313234 DCJS License # 99-313965
Location