You are here:
Home
/
Bail Bondsman Richmond | Henrico VA
24 HR Bail Bonds Service to Richmond City and Henrico County
Richmond VA Bail Bond Service
1010 Hull Street Rd.
Suite F
Richmond, VA 23224
(804) 894-7431
Our Bail Bondsman Richmond VA Provides Fast Service
We are centrally located in the Richmond, Virginia area and can respond fast. When you or a loved one are in jail- you want out, you need to get back to your job, you want your life back. We can help. Call us and let us help to get a bail bond and get life back to normal.
Our Bail Bondsman Richmond VA Is Reliable
So often we hear from our clients that they called several other bail bond companies. Other bail bond companies don't call you back? Another bail bondsman promise to come out and never show? Free Bird bail bonds is committed to reliable service in Richmond VA. You call and we are there!
Our Bail Bondsman Richmond VA Works With You
At Free Bird Bail Bonds we understand the trying and difficult situation. We do what we can to help. Sometimes just calling us and discussing the situation, we can offer ideas that you might of not considered. Often times we help clients by understanding the bail bond process and save our clients hundreds of dollars. We are always glad to help… even if it means you do not need our services!
First, a bail bond eliminates the undesirable experience of being in jail.
Many times being in jail can be a humiliating and traumatic experience. Get out now and get back to your family and friends where you can start to recover from your situation.
A very important second reason to get a bail bond is to make sure you or your friend KEEPS THEIR JOB
After being arrested, start thinking of what needs to be done to show the courts responsible conduct. After posting a bail bond, make sure you show up to work consistently and on-time. These are actions the judge will use to determine character and are often helpful in reducing jail time sentences. This is a historical, statistical FACT, a job = lower jail time!
A third reason is that calling a bail bondsman, reporting each week and showing up for court on-time can show the judge you deserve another chance.
Judges and legal officers really do want to find a good reason to keep you out of jail. Give them one! Show them that with everything you do, you plan to make a change in the right direction.
Richmond VA Court and Jail Locations
Richmond Traffic General District Court
Our Bail Bondsman Richmond VA services the John Marshall courthouse where traffic court is held. If you or a friend are in need of a bail bond, Free Bird Bail Bonding is there for you.
John Marshall Courts Building
400 N. 9th Street
Room 209
Richmond, VA 23219-1508
(804) 894-7431
Richmond Criminal General District Court
920 Hull Street, Northside
Richmond, VA 23224-4070
(804) 894-7431
Richmond Traffic General District Phone
920 Hull Street, Northside
Richmond, VA 23224-4070
Phone: (804) 646-6431
Fax: (804) 646-6659
Call for our always courteous, always confidential, 24/7 Bail Bonds Richmond VA service at: 804-894-7431
Frequently Asked Questions to our Bail Bondsman Richmond VA
Payments We Accept

Historic VPBA Badge

Bail Bondsman's License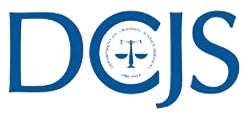 Virginia Department of Criminal Justice System ​DCJS License # 99-313234 DCJS License # 99-313965
Location