You are here:
Home
/
Information Needed for a Bail Bond
Information Needed for a Bail Bond
Free Bird Bail Bondsman issues Bail Bonds. Fast and Affordable

Call for our always courteous, always confidential, 24/7 Bail Bonds Chesterfield service at: 804-896-3259
What information is needed to get a bail bond? Bail Bondsmen usually operate 24/7 to service several local jails in a regional area. Once you call a bail bondsman there are several factors that determine how fast the bail bond can be issued.
Please have the following information available for the bail bondsman if possible:
Name of Detainee
Birth date of Detainee
Location of arrest
Nature of arrest
Amount of total bail
Payment method and information
Regardless of the many factors influencing the process, Free Bird Bail Bonding will help you every step of the process to ensure a bail bond is issued in a timely manner- as soon as possible.
Free Bird Bail Bondsman issues Bail Bonds. Fast and Affordable, Call Now 804-896-3259
Payments We Accept

Historic VPBA Badge

Bail Bondsman's License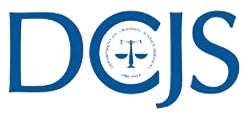 Virginia Department of Criminal Justice System ​DCJS License # 99-313234 DCJS License # 99-313965
Location