You are here:
Home
/
Expectations of Bonded Clients
Call for our always courteous, always confidential, 24/7 Bail Bondsman service at: 804-896-3259
It probably goes without saying, but a defendant placed on bond is expected to always be on their best behavior. While out on bond, one needs to exercise caution, and always act responsibly.
Also, it's important to work closely alongside a solid bail agent, and be sure to always attend the required court dates. Check in week by week. Many time the bail bondsman can send a letter of commendation reflecting your consistent and reliable behavior.
Payments We Accept

Historic VPBA Badge

Bail Bondsman's License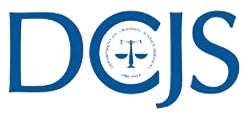 Virginia Department of Criminal Justice System ​DCJS License # 99-313234 DCJS License # 99-313965
Location