Virginia Jail Inmate Search
Virginia Jail Inmate Search
Are you searching for a friend, partner, or co-worker who is currently locked up in Virginia prison? If so, then you should consider using the resources mentioned below to help you find them.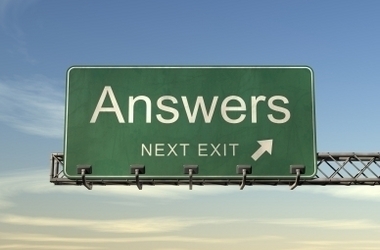 Make sure to take a look at our jail website pages to search for certain contact information for jails in central Virginia. Also, our bail bondsman is well educated about the procedure and will aid you if you need help. All you have to do is call 804-896-3259
VINELink
A smart place to search is VINELink. This is a service created to help crime victims get the latest news on criminal cases. This aids in searching for an inmate in any state in America. You will have to do the following to use this service. To get a good idea of what you need to do, just assume that the search is for a 38 year old John Smith in Virginia.
Start off by clicking on website's URL https://vinelink.com.
A map of the US will be shown. Click on the state that you would like to search in. We are searching in Virginia.
On the next page, you should make sure that "Map" is selected and click on "Virginia Statewide VINE."
You will be taken to the original search page where you need to enter the age and the name. Partial names are accepted. If you know the birth date, enter it in the respective field or use the age range option. For example, enter John Smith in their respective fields and choose the age range of 36 to 40. Click on "Search."
The service will search in all Virginia Jails for your inmate. If there is more than one John Doe, all of them will be listed and you can look through the list to see which one is the one you are searching for.
Quick Note: Keep in mind that this service is not 100% precise. If you are not sure about the current location of a colleague or family member, you can call our bail bondsman to help you out.
Henrico Jails
Henrico East or Henrico West jails are easy to search and find out whether or not a person is in one of jails listed by the Henrico Sheriff's office.
All you have to do is visit the URL http://www.henricosheriff.org/search, submit the last name, and "Search." The person you are searching for will be listed if he/she is in either of the jails of Henrico. The charges and the picture of the inmate are listed, bond amounts are also mentioned, and other information is listed too.
Hanover County / Pamunkey Jail
If the Pamunkey Regional Jail in Hanover County, Virginia is where your loved one is thought to be, click on this URL: Inmate Lookup for Pamunkey Regional Jail.
This takes you to the listing of the inmates at the jail. They're listed alphabetically, so you can either scroll through or enter the name and perform a search (the search is on the top right corner). For the inmates listed here, there is no picture displayed; however, it does list the charges and other miscellaneous information.
---