You are here:
Home
/
Riverside Regional Jail VA – Bail Bondsman
Riverside Regional Jail VA – Bail Bondsman
Riverside Regional Jail – Where do you go to post a bail bond?

Free Bird Bail Bonding came out when no one else would. Next time (but I hope there's NEVER another next time!) I'm calling you first. I recommend Free Bird to everyone…
Tony T., DUI
If you are a loved has been arrested at Riverside Regional Jail, we can help! Talk to our bail bondsman. If he or she has a secured bond, we can get them released for as little as 10% of the bond amount.
Meet us at the magistrate's office to post a bail bond
The Riverside Regional Jail the magistrate's office is located in the main jail building. We meet you in the open area in front of the jail (at the foot of the steps). Once the necessary paperwork is done, we post bond.
The process is moving to get your family or friend released!.
Your Friend or Family Will Be Released
To the right of the magistrate's door is where people are released. Unfortunately, the release time varies greatly. Sometimes the jail is busy. Sometimes the jail is fast. Depending on the Sheriff's workload is when people are released. Sometimes the time is as little as 30 minutes. Sometimes it can be hours.
How does the Bail Bond Process Work?
There are several reasons to want to post a bail bond
First, a bail bond eliminates the undesirable experience of being in jail
Many times being in jail can be a humiliating and traumatic experience. Get out now and get back to your family and friends where you can start to recover from your situation.
A very important second reason is to make sure you or your friend KEEPS THEIR JOB
After being arrested, start thinking of what needs to be done to show the courts responsible conduct. After posting a bail bond, make sure you show up to work consistently and on-time. These are actions the judge will use to determine a person's character and are often helpful in reducing jail time sentences.
A third reason is that calling a bail bondsman, reporting each week and showing up for court on-time can show the judge you deserve another chance.
Judges and legal officers really do want to find a good reason to keep you out of jail. Give them one! Show them that with everything you do, you plan to make a change in the right direction.
Riverside Regional Jail serves the cities and counties of Charles City, Chesterfield, Colonial Heights, Hopewell, Petersburg, Prince George, and Surry. The purpose of the Riverside Regional Jail is to detain both pretrial and sentenced inmates who present a physical threat to the community or themselves or a risk of not appearing for court hearings. Management desires that inmates leave the facility no worse than when they first came.
If meeting a bondsman at Riverside Regional Jail, please park near the steps. Wait for our bondsman. We complete the paperwork and then go to the magistrate to post bond. It only takes about 15 minutes to post bond. The time of release can vary greatly. If the jail is in "headcount", releases must wait till after headcount. This can ofter add hours to the release time.
Frequently Asked Questions to our Bail Bondsman at Riverside Regional Jail VA
Hours of Operation and Visitation for Riverside Regional Jail
Inmate Commissary Guidelines
Payments We Accept

Historic VPBA Badge

Bail Bondsman's License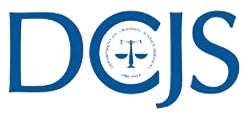 Virginia Department of Criminal Justice System ​DCJS License # 99-313234 DCJS License # 99-313965
Location