You are here:
Home
/
Chesterfield County Jail
Chesterfield County Jail
6900 Mimms Drive
Chesterfield, VA 23832
23223 USA
(804) 748-1476
Free Bird Bail Bonding came out when no one else would. Next time (but I hope there's NEVER another next time!) I'm calling you first. I recommend Free Bird to everyone…
Tony T., DUI
The Chesterfield County Jail bail bondsman 804-896-3259 is available 24/7 to help incarcerated individuals be released from jail until their court date.
Meet us at the magistrate's office to post a bail bond
At the Chesterfield County Jail the magistrate's office is located along the RIGHT SIDE of the main jail building. We meet you in the open area in front of the magistrate's office. Once the necessary paperwork is done, we post bond.
The process is moving to get your family or friend released!
Your Friend or Family Will Be Released Chesterfield Jail Release Gate
To the right of the magistrate's door is where people are released. Unfortunately, the release time varies greatly. Sometimes the jail is busy. Sometimes the jail is fast. Depending on the Sheriff's workload is when people are released. Sometimes the time is as little as 30 minutes. Sometimes it can be hours.
Frequently Asked Questions to our Bail Bondsman
Payments We Accept

Historic VPBA Badge

Bail Bondsman's License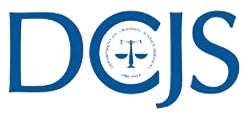 Virginia Department of Criminal Justice System ​DCJS License # 99-313234 DCJS License # 99-313965
Location