You are here:
Home
/
How Much Does a Bail Bond Cost
The first thing to understand is that the Bail Bond industry is a regulated industry, as is the cost of bail in VA…
A bail bondsman in Virginia must charge, by law, at least 10% of the bond amount, but no more than 15%. That is set by the Virginia Department of Criminal Justice Services.
The bail charge, is a non-refundable percentage of the total amount of the bail. For example, if the bond is set at $10,000, the bail bond cost would would generally be $1,000, and in some special cases, as high as $1500.
Call for our always courteous, always confidential, 24/7 Bail Bondsman service at Call Now 804-896-3259
Work with us and we will work with you!
What if I don't have the whole fee?
We frequently accept a down payment of 50% of the fee or more with scheduled payments for the balance if everything else looks strong. In the example above, the upfront cost would be $500 (or 5% of the bond).
The State also allows for various administration fees:
An administrative fee may be charged by a bail bondsman, not to exceed reasonable costs. Reasonable costs may include, but are not limited to, travel, court time, recovery fees, phone expenses, administrative overhead and postage.
Caution: Bail bond companies that advertise 5% (or less) bail bond fees, "Half Price" or "cheap bail bonds" may be breaching Virginia Law. Or, perhaps they simply are not disclosing up front that they will put you on a payment plan for the rest of their fee.
In either case, that may warrant concern as to how upfront they will be with you throughout the process.
We pride ourselves on treating everyone honestly, with respect and courtesy, always explaining the whole process.
Payments We Accept

Historic VPBA Badge

Bail Bondsman's License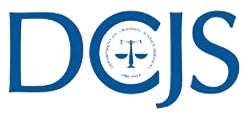 Virginia Department of Criminal Justice System ​DCJS License # 99-313234 DCJS License # 99-313965
Location