You are here:
Home
/
Henrico County Jail – Bail Bondsman 804-896-3259
Henrico County Jail
4301 East Parham Road
Henrico, VA 23228-9768
23223 USA
Phone: (804) 501-5860
Free Bird Bail Bonding came out when no one else would. Next time (but I hope there's NEVER another next time!) I'm calling you first. I recommend Free Bird to everyone…
Tony T., DUI
Free Bird Bail Bondsman provides Bail Bonds Henrico County Jail 804-896-3259
Henrico County Jail Inmate Search
Visit www.henricosheriff.org/search to lookup Henrico County Jail Inmate Information
The Sheriff's Office maintains two jail facilities, Regional Jail West at the Western Government Center and Regional Jail East in New Kent County, with an average total inmate population of over 1200.
The Henrico county Jail is located in the Henrico County Government Center on Parham Road.
Jail West is also the headquarters of the Sheriff, Administrative Services and Court Services. Jail East is a barrier-free, direct supervision facility and was constructed in 1996.It is considered one of the most modern and progressive jails in the Commonwealth. Henrico holds inmates from Goochland and New Kent Counties through a regional agreement which began in 1996.
When posting a bail bond, meet out bail bondsman at the Henrico County sheriff's lobby
Payments We Accept

Historic VPBA Badge

Bail Bondsman's License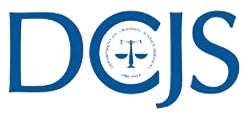 Virginia Department of Criminal Justice System ​DCJS License # 99-313234 DCJS License # 99-313965
Location