You are here:
Home
/
The BEST Lawyer Chesterfield VA | Henrico | Richmond
The BEST Lawyer Chesterfield VA | Henrico | Richmond
Best Lawyer Chesterfield VA | Henrico | Richmond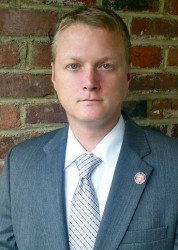 Free Bird Bail Bonds has extensive knowledge of the local legal scene. Our bail bondsmen frequently encounter clients who are charged with a variety of offenses such as DUI, misdemeanor and felony drug charges, assault and battery, larceny and others. The lawyers we recommend are AGGRESSIVE , PROVEN, and have a GOOD REPUTATION. If you want the Best Lawyer in Chesterfield, Richmond or Henrico- Here they are!
Several clients voiced their appreciation for David. He has a military background and is active around civil rights (check out his Facebook Page). David has a sterling reputation before the court and with our clients. He is known for above and beyond work including working with our clients before and after hours. If you want the best lawyer in Chesterfield, David Smith is your man.
Richmond Immigration Attorney
Before joining partner Raul Novo, Soulmaz worked for almost three years at Fayad Law, P.C.'s Richmond, Virginia office where she prepared and filed defensive reliefs and motions before Immigration Courts and Board of Immigration Appeals, including, Asylum, Cancellation of Removal, Prosecutorial Discretion requests, Convention against Torture, I-212(h) Criminal and Inadmissibility Waivers, and I-601A/I-601 Provisional Waivers. Soulmaz has represented individuals in Individual, Master Calendar and Bond Hearings before various Immigration Courts. She has experience in preparing and filing humanitarian and family-based immigration petitions, applications, briefs and waivers for USCIS, including Naturalization and Adjustment of Status applications. Well-versed in state and federal appeals, Soulmaz single-handedly gave oral arguments before a three-panel judge at the United States Court of Appeals for the Fourth Circuit, arguing for procedural due process rights in a contested alleged immigration marriage fraud case in Bassam Hanna v. Loretta Lynch on March 21, 2016.
Soulmaz is a member of both the Virginia and District of Columbia Bar Associations.
Languages: English, Persian, Dari, Spanish
Memberships:
Virginia Bar Association
District of Columbia Bar Association
Iranian-American Bar Association (D.C. Chapter)
American Immigration Lawyers Association
Central Virginia Iranian American Society (Treasurer)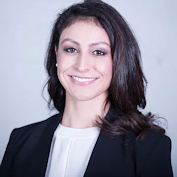 Soulmaz Taghavi, Partner and Founder
Novo Taghavi, Ltd
1500 Forest Ave. Ste. 124
Richmond, VA 23229
Phone: 804-614-6920
Fax: 804-528-4142
Chesterfield | Henrico | Richmond Civil Rights Lawyer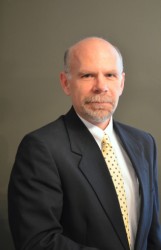 Mr. Roberts was admitted to practice law in Virginia in 1986 and before the United States Supreme Court in 1991. Mr. Roberts has a broad background of experience in litigation and business. His practice includes the successful representation of clientele in obtaining recoveries in cases of personal injury, in commercial disputes, and in civil rights. Additionally, Mr. Roberts has served as corporate counsel and director for several electronic technology corporations. Mr. Roberts is a founder and the principal member of the firm of Thomas H. Roberts & Associates, P.C. He earned his Bachelor of Arts degree with honors in business and economics from Gordon College in New England and his Juris Doctorate degree from the University of Richmond Law School.
With a passion for liberty and justice, Mr. Roberts regularly represents individuals protecting rights and enforcing the constraints on government officials guaranteed by the Constitutions of the United States and Virginia. Mr. Roberts family arrived in the United States in 1667 seeking religious freedom – he continues that strong tradition in litigating matters involving religious freedom. Mr. Roberts lived four informative years in Afghanistan, and has witnessed first hand the dramatic differences between countries with deep traditions of religious liberty that have enabled the blessings of a people who understand the gravity of the words adopted on July 4, 1776, "We hold these truths to be self-evident, that all men are created equal, that they are endowed by their Creator with certain unalienable Rights, that among these are Life, Liberty and the pursuit of Happiness."
Payments We Accept

Historic VPBA Badge

Bail Bondsman's License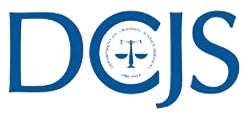 Virginia Department of Criminal Justice System ​DCJS License # 99-313234 DCJS License # 99-313965
Location