You are here:
Home
/
Meherrin River Regional Jail
Meherrin River Regional Jail
Free Bird Bail Bonding came out when no one else would. Next time (but I hope there's NEVER another next time!) I'm calling you first. I recommend Free Bird to everyone…
Tony T., DUI
Meherrin River Regional Jail Bail Bondsman 804-896-3259 is available 24/7 to help incarcerated individuals be released from jail until their court date.
Our Bail Bondsman Provides Fast Service
We are centrally located in the Virginia area and can respond fast. When you or a loved one are in in jail- you want out, you need to get back to your job, you want your life back. We can help. Call us and let us help to get a bail bond and get life back to normal.
Free Bird Bail Bonds Services the Meherrin River Regional Jail
Our Bail Bondsman Is Reliable
So often we hear from our clients that they called several other bail bond companies. Other bail bond companies don't call you back? Other bail bondsmen promise to come out and never show? Free Bird bail bonds is committed to reliable service. You call and we are there!
Our Bail Bondsman Works With You
At Free Bird Bail Bonds we understand the trying and difficult situation. We do what we can to help. Sometimes just calling us and discussing the situation, we can offer ideas that you might of not considered. Often times we help clients by understanding the bail bond process and save our clients hundreds of dollars. We are always glad to help… even if it means you do not need our services!
Meherrin River Jail Information
The main headquarter of the Meherrin River Regional Jail is located in Alberta, Virginia and has an extension facility in Boydton, Virginia. The main facility in Alberta can contain up to 697 prisoner while the satellite office can accommodate up to 107 detainees. The jail serves three counties namely, Dinwiddie County, Brunswick County, and the County of Mecklenburg. The jail is overseen by an independent entity of the government called the Meherrin River Regional Jail Authority. And this authority practices its office under the Code of Virginia.
Meherrin River Regional Jail Services
Some of these services are inmate mails, inmate visitations, inmate ministries, and inmate phones. For letter mailing, there is no restriction to how many is sent out by an inmate. They are actually encouraged to get in touch with family and friends. But the letter would have the mark Meherrin River Regional Jail Inmate to indicate that the letter came from prison.
Meherrin River Regional Jail Visitation
Every inmate at the Meherrin River Regional Jail has a visitation right from Monday to Friday. Visitors can range from friends, family, the clergy, or a counselor. But although this is a right and privilege for every prisoner, there is a limit to it and every visit lasts for 30 minutes only. There are holidays observed by the prison and during those days, visitations are closed. Another limit to visiting someone in jail is if you are working at Meherrin River Regional Jail or have worked with them before, you are not allowed to visit the inmate even though he is a relative. Former inmates are not allowed either so it is up to the other family members to pay the responsibility of visiting.
Meherrin River Regional Jail Links
Payments We Accept

Historic VPBA Badge

Bail Bondsman's License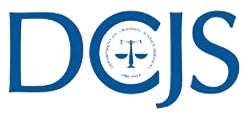 Virginia Department of Criminal Justice System ​DCJS License # 99-313234 DCJS License # 99-313965
Location