Bail Bondsman Hanover VA
Free Bird Bail Bondsman Hanover VA issues Bail Bonds for Hanover, VA

Free Bird Bail Bonds Richmond VA Service
If a friend, co-worker or family member is arrested in Hanover, VA, they may need to appear at the Hanover Courthouse. Our bail bondsman is local to the Hanover courthouse and can arrive fast to post a bail bond. We can get you out of fast with a Free Bird Bail Bond!
Our bail bondsman Hanover VA is respectful and courteous. We treat all clients with dignity and confidentiality. Being arrested is very stressful. Our bail bondsman will secure a bail bond for you as fast as possible to get your feet back on the street. Free Bird Bail Bonding can also assist with a ride home if needed.
Hanover County Circuit Court
Our Bail Bondsman Hanover VA services the Hanover courthouse where traffic court is held. If you or a friend are in need of a bail bond, Free Bird Bail Bonding is there for you.
Circuit Court
7507 Library Drive
Hanover, VA 23069
Phone: (804) 365-6151
General District Court
7515 Library Drive
Hanover, VA 23069
Phone: (804) 365-6191
Call for our always courteous, always confidential, 24/7 Bail Bondsman Hanover VA service at: 804-896-3259
Frequently Asked Questions to our Bail Bondsman Hanover VA
About Hanover Court- General District and Circuit Court
Payments We Accept

Historic VPBA Badge

Bail Bondsman's License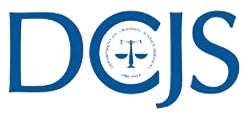 Virginia Department of Criminal Justice System ​DCJS License # 99-313234 DCJS License # 99-313965
Location