You are here:
Home
/
Bail Bondsman Chesterfield VA
Free Birds Bail Bonds
14419 Woodland Hill Dr.
South Chesterfield, VA 23834
Phone: (804) 896-3259
Free Bird Bail Bondsman Chesterfield VA issues Bail Bonds for Chesterfield County 804-896-3259
If a friend, co-worker or family member is arrested in Chesterfield, VA, they may need to appear at the Chesterfield Courthouse. Our bail bondsman is local to the Chesterfield courthouse and can arrive fast to post a bail bond. We can get you out of fast with a Free Bird Bail Bond!
Our bail bondsman Chesterfield VA is respectful and courteous. We treat all clients with dignity and confidentiality. Being arrested is very stressful. Our bail bondsman will secure a bail bond for you as fast as possible to get your feet back on the street. Free Bird Bail Bonding can also assist with a ride home if needed.
Call for our always courteous, always confidential, 24/7 Bail Bondsman Chesterfield VA service at: 804-896-3259
Chesterfield Sheriff's Bond PROCUDURE:
How do I bond out someone?
All bonding activities take place at the Magistrate's Office, which adjoins the Chesterfield County Jail. To receive bond information, speak with an on duty Magistrate by calling (804) 748-1410. The Magistrate's Office is open 24/7 and bonds may be posted at any time.
NOTE: A third party, regardless of whether or not the inmate has the funds available on his/her inmate account, must post a bond. This can be accomplished through friends, family or bonding companies. Bonding companies can be found in the yellow pages.
Where do I go to pick up someone being released from jail?
All inmates being released can be picked up at the side gate adjacent to the Magistrate's Office. The following applies for releases:
Due to paperwork verification and out-processing requirements, Court releases and/or bonds can take up to 30-minutes before the inmate is physically out the door.
Serve Sentence releases take place as close to 11:00 a. m. as possible on the inmate's release day.
Frequently Asked Questions to our Bail Bondsman Chesterfield VA
Payments We Accept

Historic VPBA Badge

Bail Bondsman's License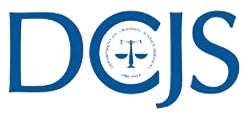 Virginia Department of Criminal Justice System ​DCJS License # 99-313234 DCJS License # 99-313965
Location