You are here:
Home
/
Chesterfield County Bail Bondsman
Bail Bonds Chesterfield VA Service
Chesterfield County Bail Bondsman
Arrested citizens will usually receive a bail bond by either the judge or the magistrate. If you receive a bail bond by the Judge, you are on your way to freedom. After Chesterfield court, detainees will be transferred back to the jail and paperwork from the court will be transferred to the jail. If a detainee has morning court and receives a bail bond, they can usually be bonded by 4pm. This depends on the jail work load. Regardless, let our bail bondsman handle the details for you! We keep contact with the jail to get your friend or family out as soon as possible.
Meet Us At The Chesterfield County Magistrates Office
If you already saw the magistrate and have a bail bond, you can be immediately bonded and released. There is no need to wait for paperwork from the courthouse. This saves time. Contact our Chesterfield bail bondsman and we can immediately post bond.
For more information visit our Chesterfield Location Page and our Chesterfield Jail Page
Chesterfield County Zip Codes We Service: 23838, 23834, 23112, 23832, 23836, 23231, 23831, 23234, 23235, 23236, 23237
Payments We Accept

Historic VPBA Badge

Bail Bondsman's License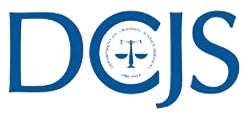 Virginia Department of Criminal Justice System ​DCJS License # 99-313234 DCJS License # 99-313965
Location